Product Description
HXD-ERGO takes products as the core, is user-oriented, and focuses on product innovation and user experience. We focus on improving the user's sports experience, constantly iteratively innovating more convenient multi-functional sports products, so that sports are no longer affected by venues and cumbersome equipment, so as to meet the common sports needs of different user groups, aiming to create a leading fitness brand. Introducing the ultimate fitness solution for all those who suffer from a lack of time and space to stay fit and healthy. Our innovative product combines a range of features that make it perfect for daily training, under office standing desks, or even at home. Whether you are a fitness enthusiast, an office worker, a couch potato, or someone who simply wants to exercise without going to the gym, our product is designed to cater to all your fitness needs.
This stepper has an upgraded stable frame structure, integrated charter safety design, 1.8mm durable steel made of a double-bar hydraulic pump, and a load-bearing capacity of up to 220 lbs. The first highlight of our product is the dual-bar hydraulic pump that is specially designed to operate quietly without any noise. So, you can exercise without disturbing your colleagues or family members. High-quality materials ensure that the stepper will not cause loud noises and exposure to gasoline during use. This fitness stepper features oversized 13-inch treads, a comfortable PVC non-slip surface, and full protective edges for added safety. A mini stepper that is perfect for home workouts. Our product is designed to be easy to handle and use. It comes in a one-piece moulding that requires no installation. This feature saves a lot of space and makes it easy for you to move it around wherever you want. Use a home mini stepper to burn calories anytime, anywhere, without worrying about whether the weather will affect your walking exercise, saving you the time to go to a commercial gym for exercise. The multifunctional stepper has an LCD display, which can display calories burned, exercise time and non-repetition times, helping trainers complete calorie consumption and record daily aerobic exercise plans. The fitness stepper is equipped with high-elastic resistance bands with handles on the resistance bands, which can be adapted to trainers of different heights. At the same time, the high elasticity can ensure the flexibility of the trainer when performing various upper-body strength training, and achieve the effect of exercising all muscle groups of the whole body.
Whether you are trying to improve your physical fitness, manage your weight, or just want to stay healthy, our product will help you achieve your goals.We continue to conduct market research and listen to the voice of customers to help better product innovation. And we hope that our products can help more sports enthusiasts get a better sports experience. Welcome to share your user experience with us. Let's become the best version of ourselves together!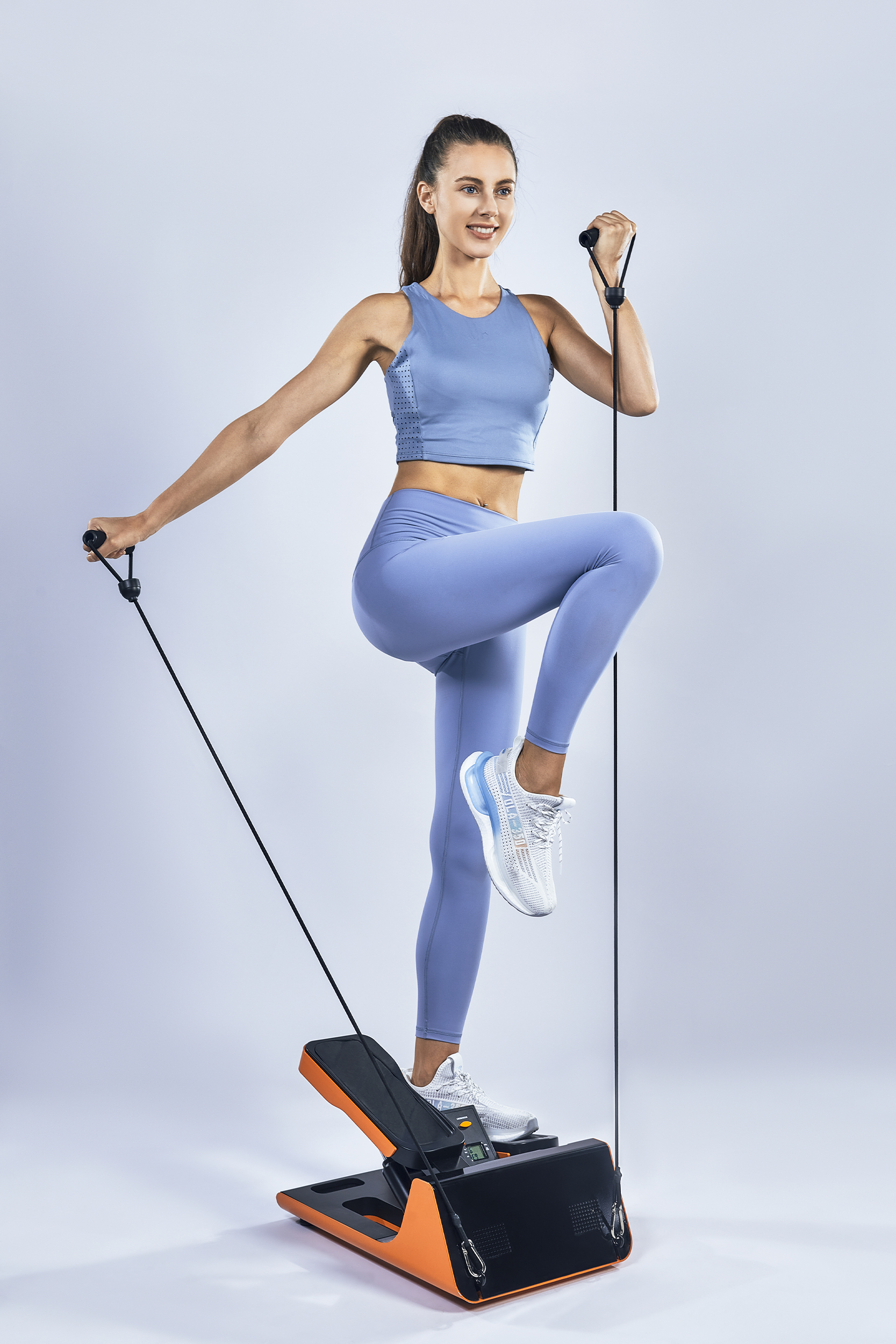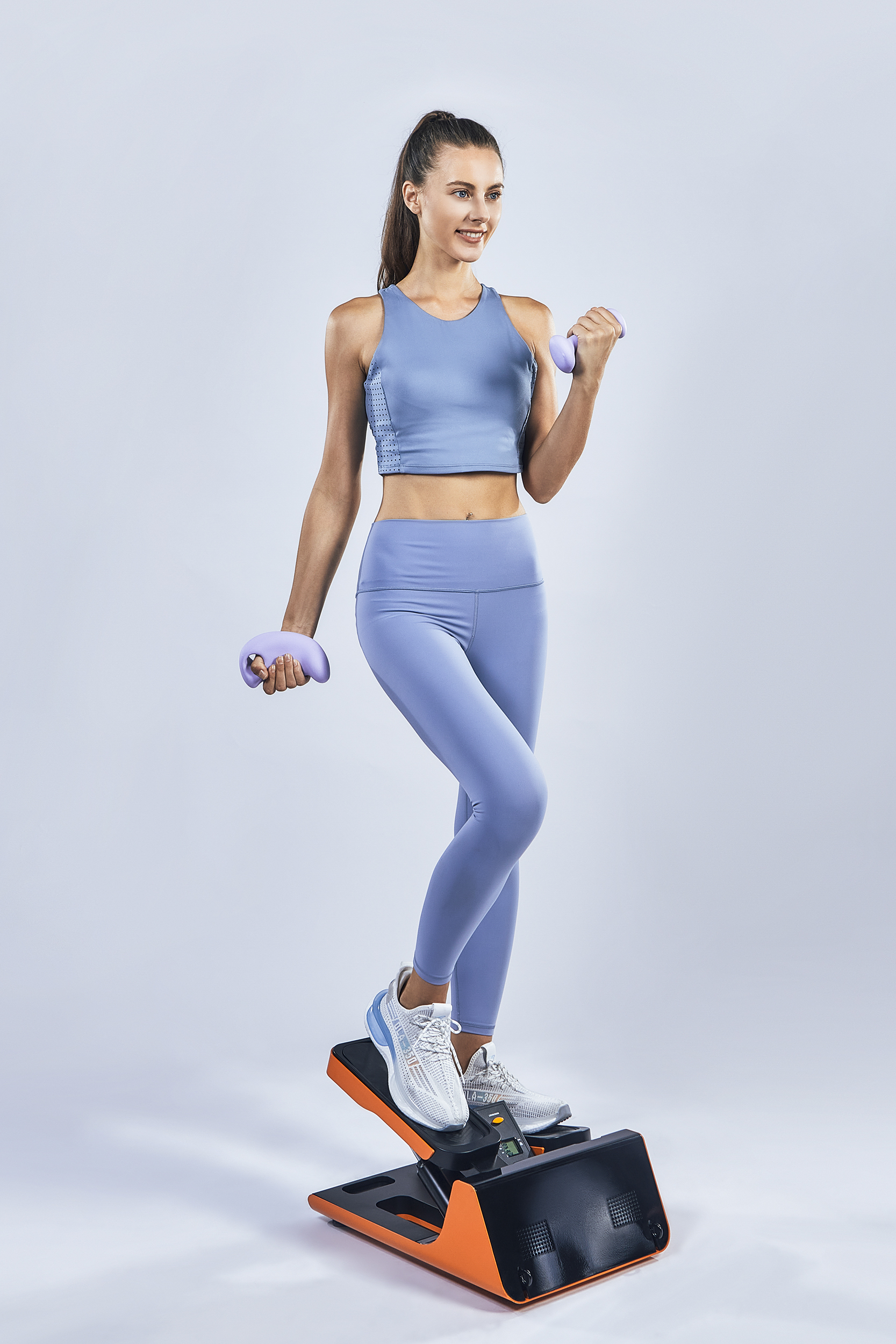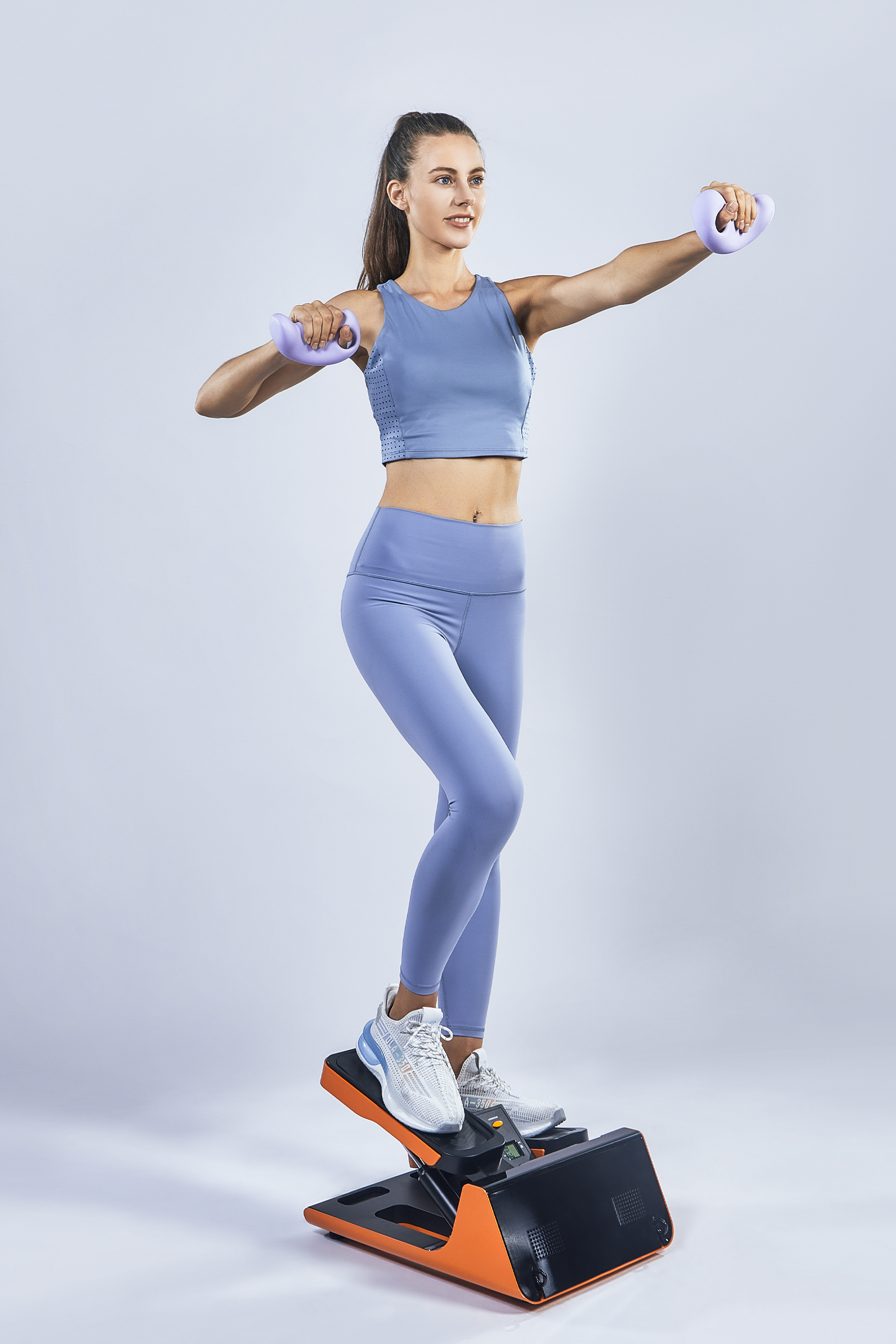 ---
Previous:
---