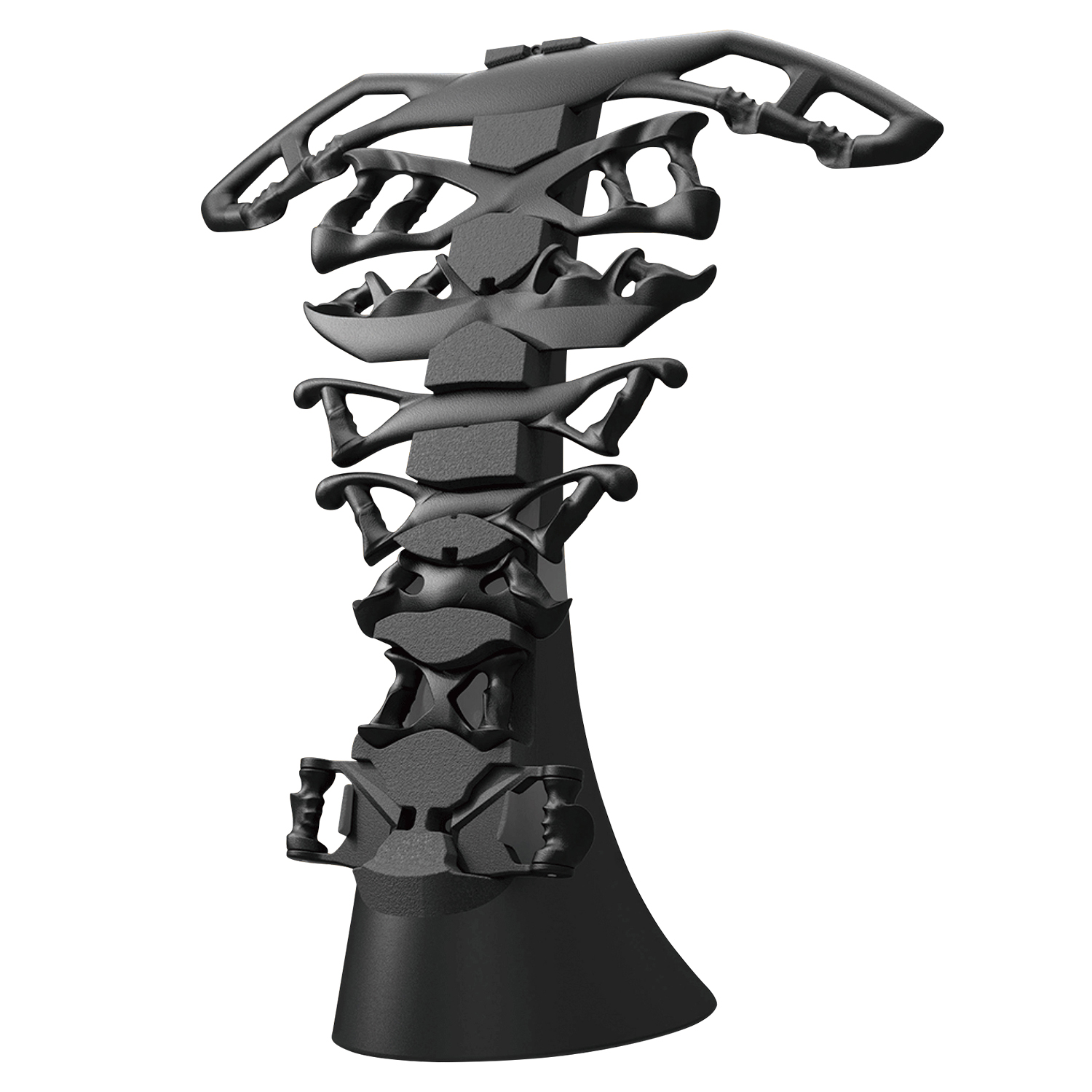 HXD-ERGo Ergonomic lat pull down cable machine attachments 
HXD-ERGO takes products as the core, is user-oriented, and focuses on product innovation and user experience. We focus on improving the user's sports experience, constantly iteratively innovating more convenient multi-functional sports products, so that sports are no longer affected by venues and cumbersome equipment, so as to meet the common sports needs of different user groups, aiming to create a leading fitness brand.
Ergonomic lat pull-down cable machine attachments are mainly based on flexible lines, and the design is inspired by the lines of human muscles, and the design is repeatedly adjusted to create a minimalist, smooth and comfortable visual effect. Through market research, multiple practical tests of products and calculation data analysis and integration, combined with the physiological structure of the human body, to formulate precise size solutions, and finally debug and test out ergonomic pull-down accessories. The design of the ergonomic handle will provide users with a better grip when exercising and help more upper body strength training. We choose high-quality natural rubber as a material to increase product performance and prolong service life. Made of polyurethane and high-quality steel plate, it is not only comfortable, durable and easy to clean, this ergonomic design minimizes the pressure on the wrist. High-quality solid steel T-bar, Rubber-impregnated makes a perfect feeling. Multiple exterior designs are available. You can choose from different pull-down accessories depending on the part you need to exercise. Effective lat pulldown attachments for muscles, enhance strength and improve fitness and body building with many bicep tricep exercises via the pulldown Bar. Easily attach to any cable machines for the gym, such as a lat pull-down machine, cable machine, or home gym system, and support the traction of up to 950 lbs.
We continue to conduct market research and listen to the voice of customers to help better product innovation. And we hope that our products can help more sports enthusiasts get a better sports experience. Welcome to share your user experience with us. Let's become the best version of ourselves together!
---
Post time: Mar-09-2023